Coats for Kids:  Winter Coat Drive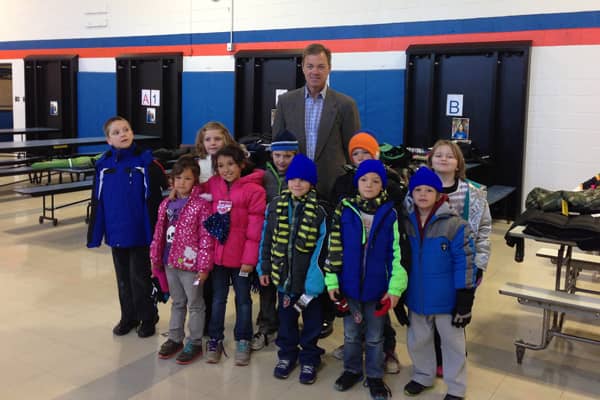 Green Mazda is more than just your one-stop shop for car shopping, financing, and repair. We're also one of many dealerships in Springfield that actively search for opportunities to connect with and help out the members of our community.
Donate Coats to Kids in Need
Todd Green and the Green Family Stores are dedicated to serving our community. This winter we are purchasing warm winter coats for school children in our area, and you can help.
The demand for coats is quickly exceeding our supply. Please consider donating a brand-new children's winter coat at any of our Green Family Stores locations. We have teamed up with One in a Million and Springfield Eastside Pride to collect children's coats and deliver them to local kids who need them most.
If you are a teacher or administrator at a local school and have a need for coats for your students, please contact us! Send an email to Rachael Buraski at rburaski@greenstores.net. Make sure to include your contact information.
There are more than 600 homeless students in the Springfield school district alone - and many more low-income students who do not have a warm coat. Help us make the world of difference to these kids this winter.
How Does Green MAZDA Serve Our Community?
Green Mazda is more than just a place to find a new or certified pre-owned Mazda. We're dedicated to exceptional customer service, and strive to point you toward the perfect ride for you and your family.
In addition, we offer a full spectrum of repair and maintenance services to keep your car running for miles and miles to come. All replacement parts are genuine parts, and our expert technicians are trained to handle any issue you may have with your Mazda car.
And, as you can see, our dedication to the community goes beyond the walls of our showroom. Along with our Coats for Kids efforts, we also plan to host a food drive in November 2022 that will benefit food-insecure individuals in the Springfield, IL area. Keep an eye out for more information about this event.
Whether it's for a pristine pre-owned vehicle or for your regular check-up, or to find out what's happening in the community, visit Green Mazda.