Are you in the market for a vehicle in our Mazda dealership in Springfield? Well, you're in luck, the vehicle that suits you best is awaiting. The 2019 Mazda CX-3 has arrived. Anyone shopping for a new Mazda vehicle will find that this model is an in interior and exterior design. As you enter into the car it will feel as if you just entered an exclusive luxury car. Head over to Green Mazda and come in for a test drive today!
2019 Mazda CX-3 Details
The 2019 Mazda CX-3 offers superior Subcompact features that would in return become a great investment.
The Mazda CX-3 comes in several trim levels that include the Sporting, Touring, Grand Touring, and Signature. All of the different trim models are powered by a 2.0-liter four-cylinder engine. The Mazda CX-3 also displays amazing efficiency as driving it gives you 34 MPG combined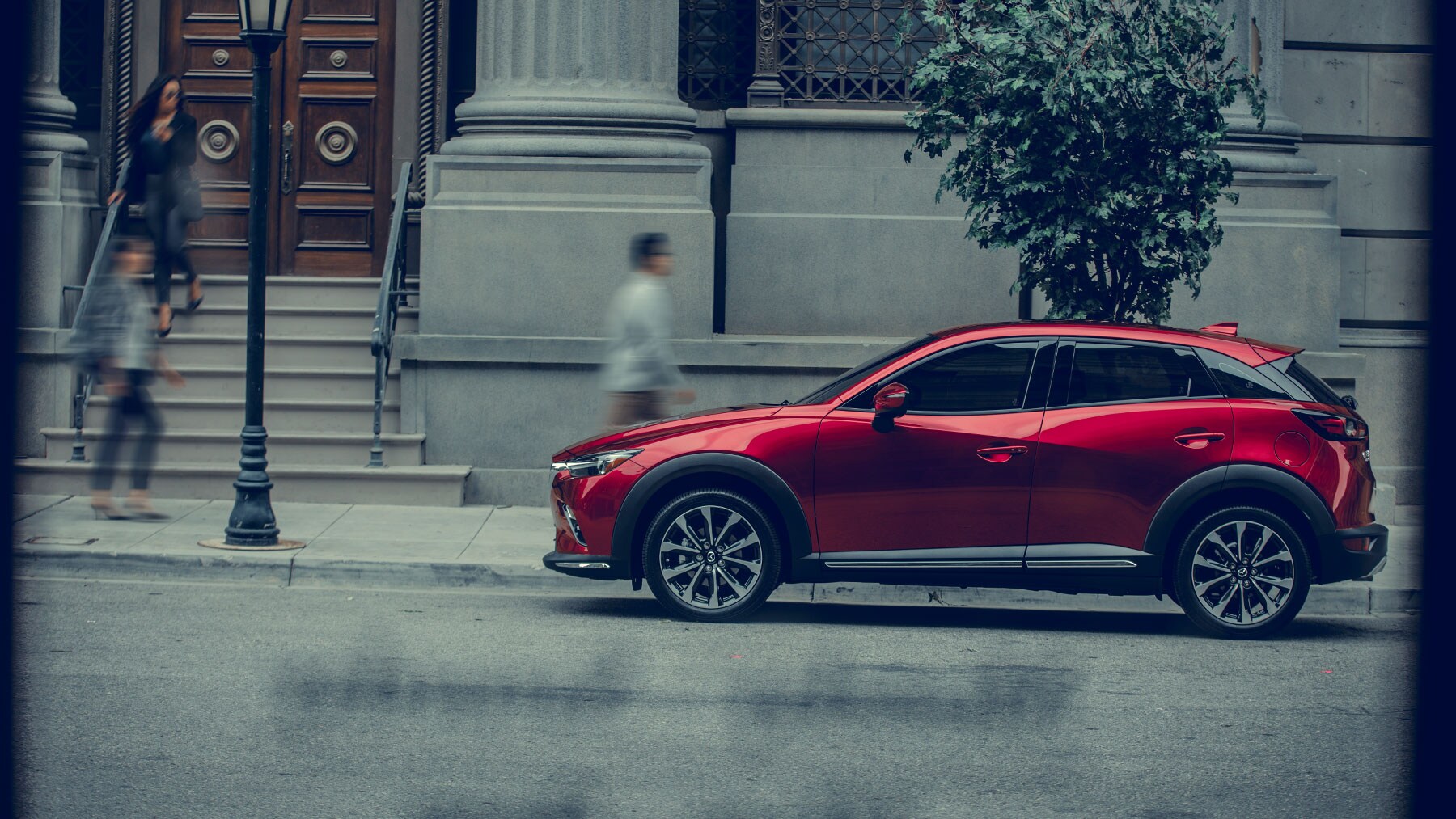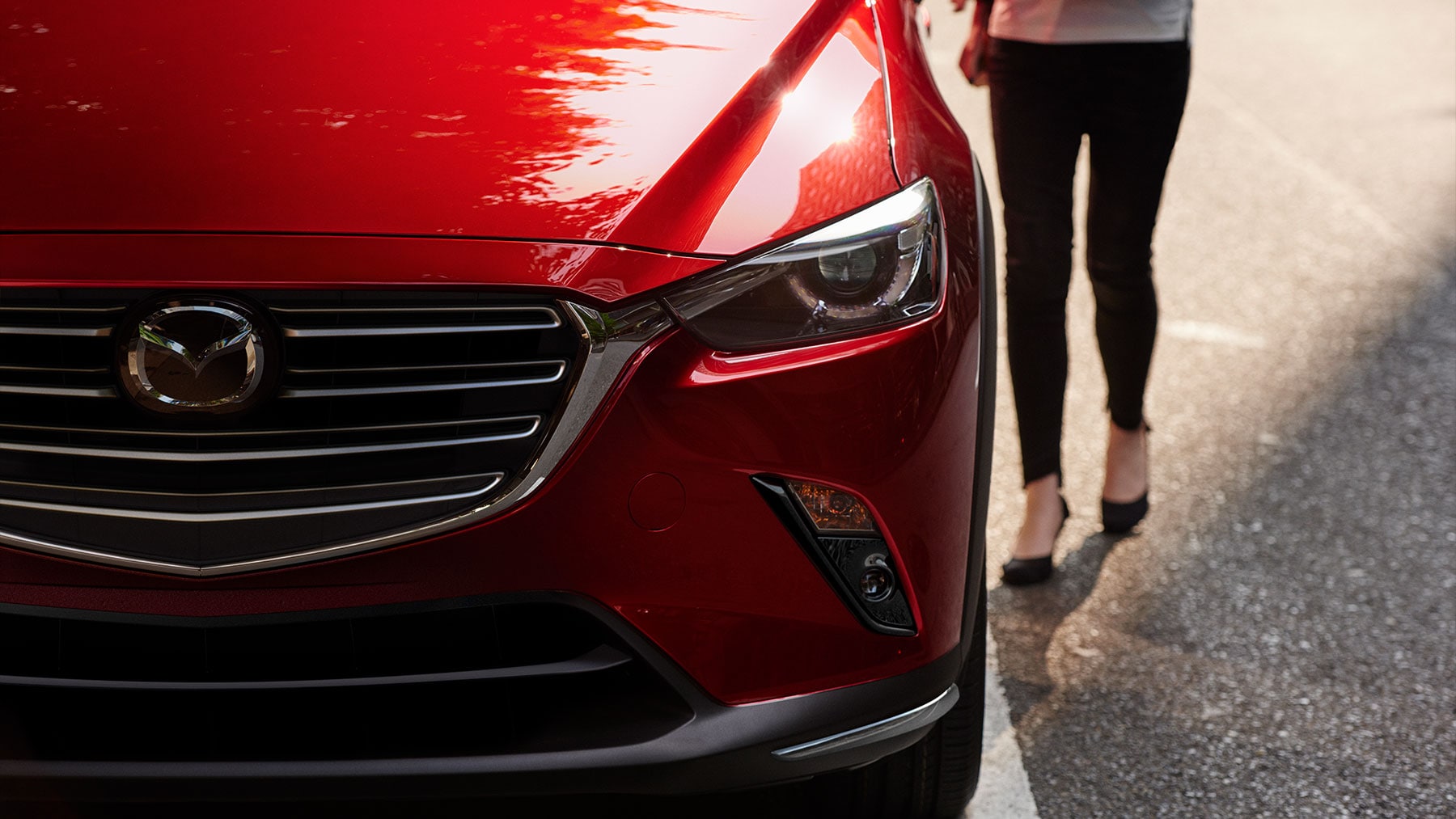 Efficiency is key for this subcompact vehicle, drive more and spend way less at the pump annually.
The Mazda CX-3 presents itself as a luxury vehicle for a great subcompact price you too can drive away with precision handling and a comfortable interior that is second to none.
2019 Mazda CX-3 Safety and Special Features
Have you always wanted to own a car with elite safety procedures? The 2019 CX-3 at Green Mazda has a lot of amazing safety features as it is awarded for being a Top Safety Pick by the Insurance Institute for Highway Safety.
Just to name a few safety goodies that are included are the Child Safety Locks, Blind Spot monitor and electronic steering control.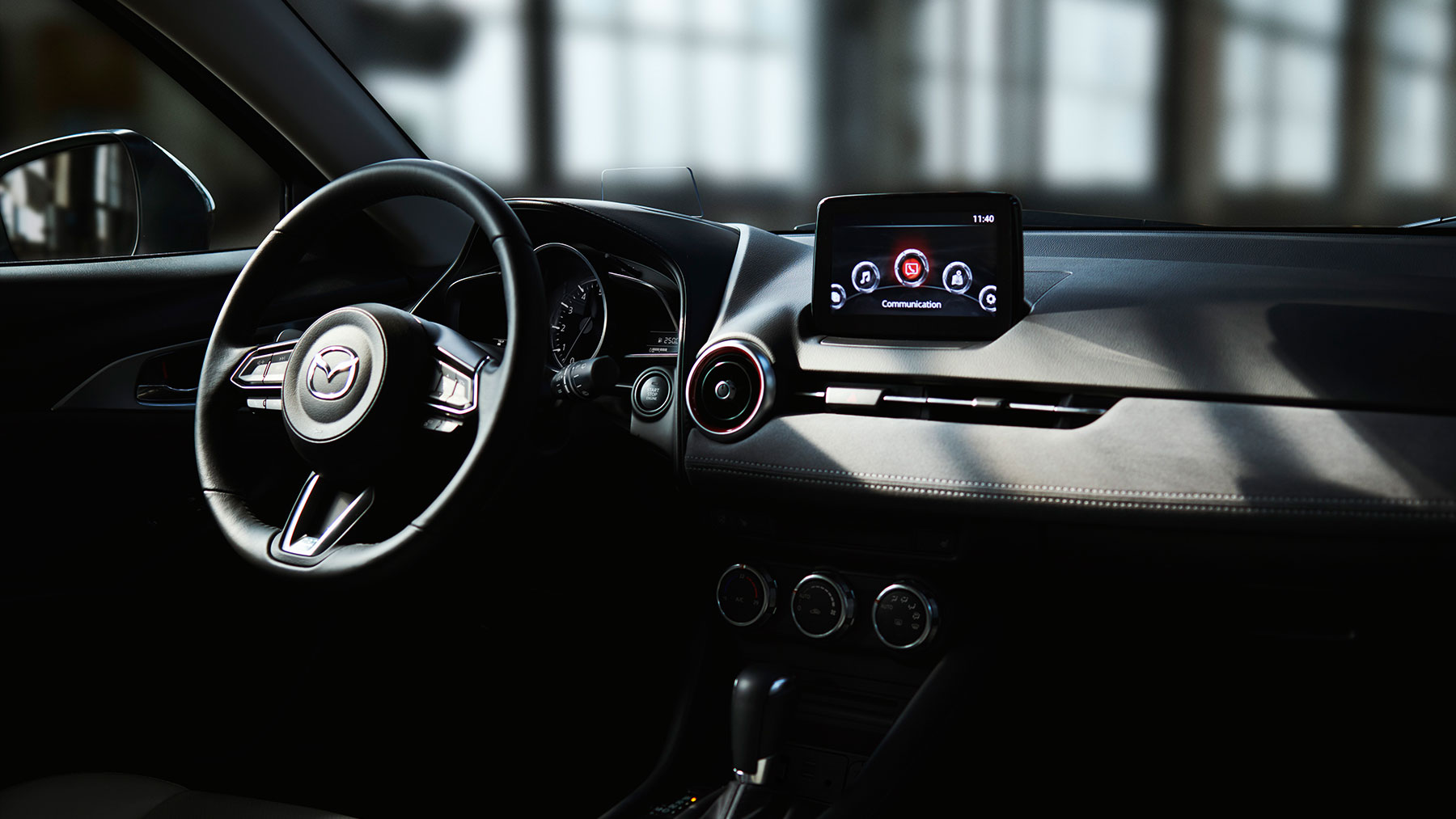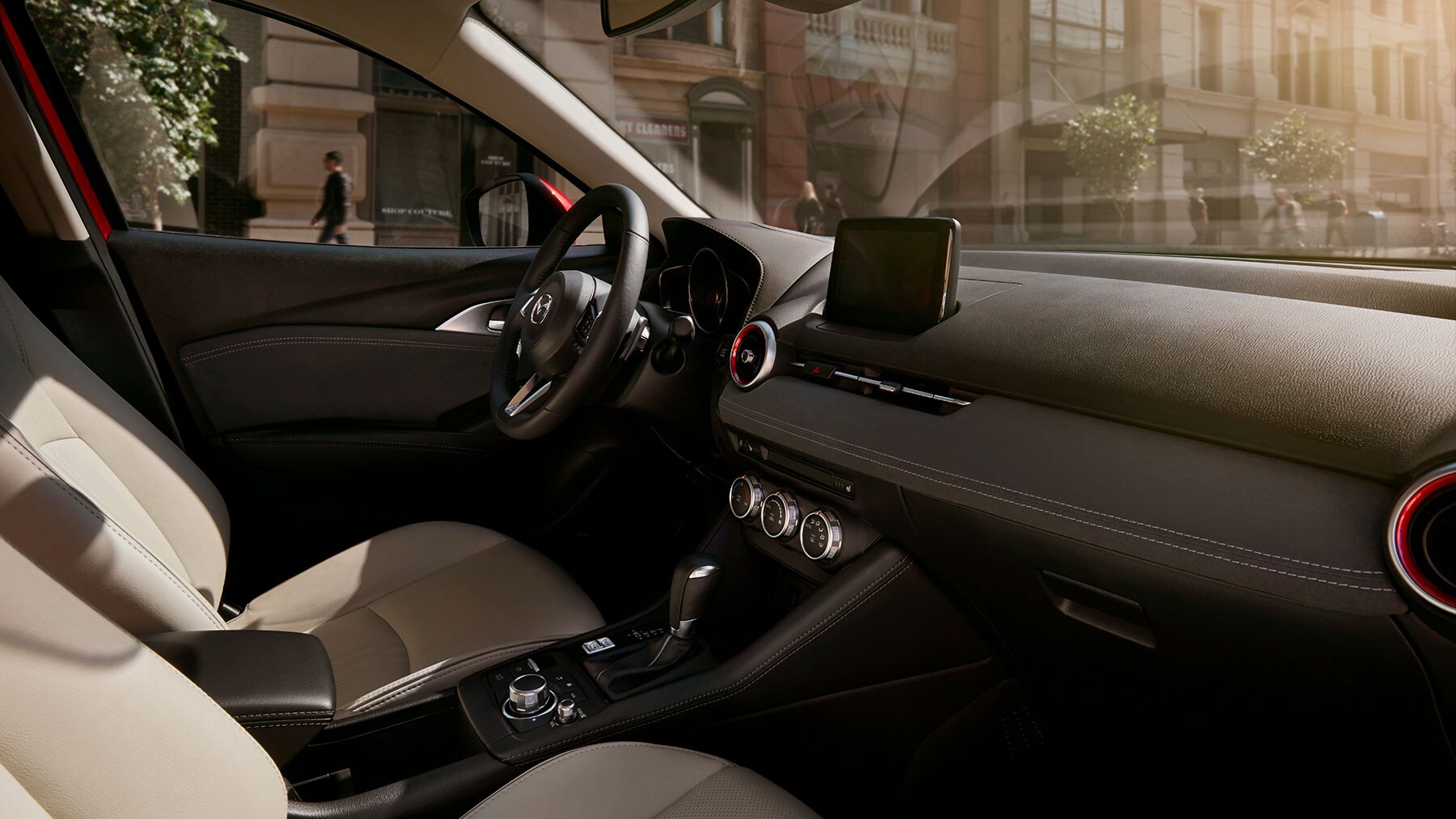 As far special features go, included in the 2019 model year is a navigation system that will help you navigate to where you want to go easily, along with Bluetooth® and a hands-free phone system. Multi-function command control. The Mazda CX-3 is also equipped with an Auxiliary port and a boosting 6 speaker sound system. Other features include 2 LCD Monitors in the front, Pandora Radio Internet and an infotainment system voice control.
Buying a 2019 Mazda CX-3
Come by and see our professional team at Green Mazda today, conveniently located at 3760 6th Street HWY W. Our sales staff will be happy to help you out and sit you down with you, go over your buying criteria, and set you up with the perfect trim level to take you out for a test drive. We hope to see you at our Mazda dealership near Springfield, IL soon!