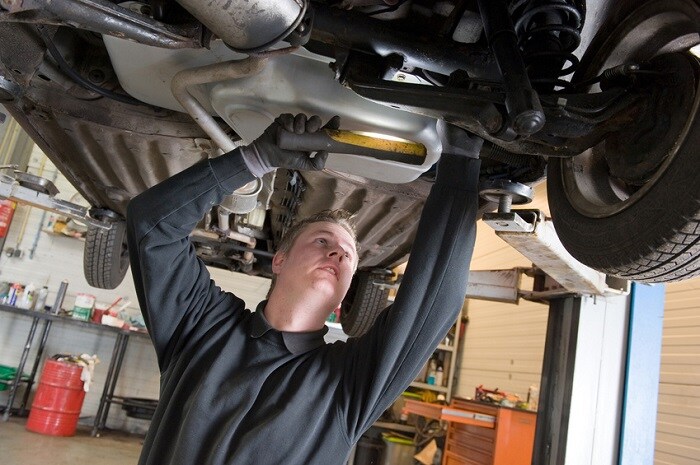 When shopping for a new Mazda car or SUV, there are many decisions to be made. One of the first steps in the car shopping process to be made is deciding on drivetrain. At Green Mazda of Erie, our team of knowledgeable experts will evaluate your needs to determine the best options for you. We carry the latest Mazda cars, pre-owned vehicles, and perform a variety of maintenance services.
A drivetrain is a group of fundamental components that provide your wheels with the power to move - transmission, wheels, axles, and driveshaft. Without a properly operating drivetrain, your car will fail to perform. There are four types of drivetrains you should familiarize yourself with:
All-wheel - AWD tends to be standard or available on small or medium crossover SUV models, as well as some sedans such as the Mazda3. This is especially helpful in slippery or snowy conditions with increased traction and superior acceleration.
Four-wheel - 4WD is also a system that provides power to all four wheels at the same time but is more of a part-time system or mode. It is also used for heavier-duty activities, such as off-roading.
Front-wheel - With this system, the engine drives the front wheels only. There are many advantages to this system, which is why it is widely used in many models. Acceleration and traction are improved, which allows you to swing all wheels around corners with ease.
Rear-wheel - RWD is the opposite of front-wheel, so the engine relies heavily on your back wheels. This system is handy in inclement weather with increased traction control but is known to have decreased handling when turning corners. This is how you have likely heard the term "fishtailing."
We invite you to come visit us at Green Mazda to explore models with various drivetrains. We serve Springfield, IL and surrounding areas. See you soon!