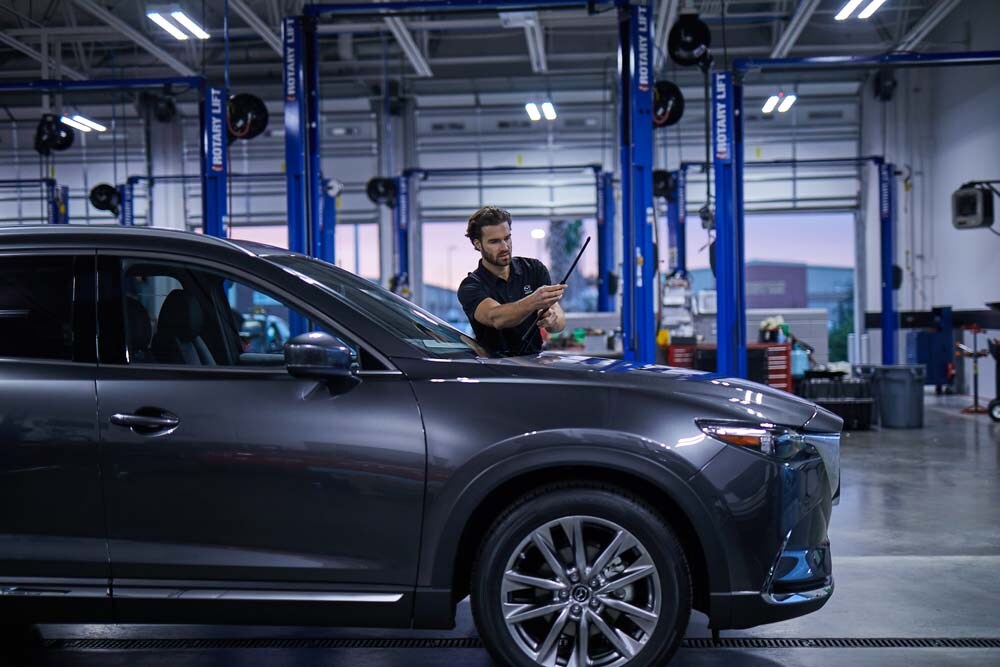 The next time you are looking for Mazda service specials for your Mazda SUV, visit us at Green Mazda in Springfield. Our team of certified technicians are fully-trained on your model and will keep your ride running like-new with quality care. While you wait for your vehicle, feel free to use our complimentary Wi-Fi and explore the new Mazda cars in our showroom.
Summer Service Special
Oil changes are one of the vital services that will keep your car moving for many years. Fresh oil provides lubrication to the thousands of parts that work together as you cruise from point A to point B. Depending on how often you drive and your habits, you will need to have this service performed every 3,000-5,000 miles
For $74.95, our Summer Service Special includes a synthetic oil change with a genuine Mazda oil filter, tire rotation, an inspection of your heating system, and complete multi-point inspection. Offer expires 09/30/2020.
Genuine MAZDA Battery Special
The initial jolt of electricity that powers up your engine and the rest of your vehicle comes from your car battery. Most car batteries last four or five years but this can also depend on your driving habits, how long you leave the lights on without the engine running, and the climate you live in.
When you opt for a high-performance Mazda battery, you will be given a 60-month warranty if our team installs it for you. From now until 09/30/2020, we'll also take $8.00 off your battery purchase.
Replace Cabin Air Filter
For your health, the air that comes into your Mazda CX-5 is filtered through a cabin air filter. This component removes dirt, debris, and allergens to provide safe breathing. We recommend replacing your filter every 12-24 months, depending on the appearance over time. Save 20% through 09/30/2020 at our Mazda service location.
We look forward to working on your vehicle at Green Mazda. See you soon!