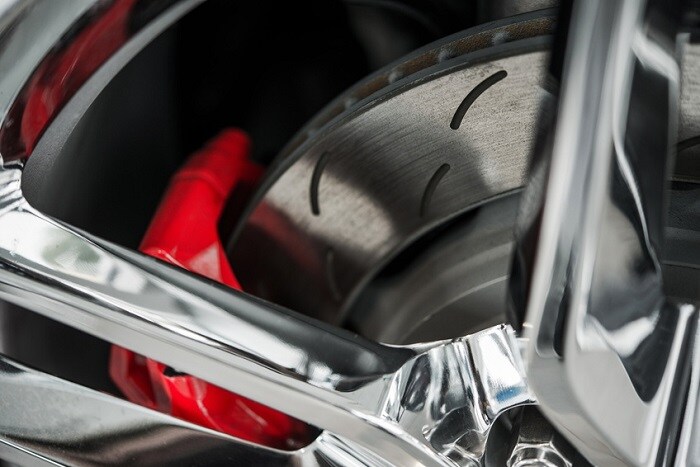 Continuing to enjoy the agile and responsive drive in your 2019 Mazda3 or the smooth cruising of the 2019 Mazda CX-5 relies on high-quality Mazda service. Here at Green Mazda, we take great pride in helping our customers take good care of their Mazda cars. One of the most important aspects of your car to stay on top of is your braking system.
Importance of Brakes
Many different parts, including your brake lines, calipers, and brakes pads, play important roles in helping your car come to a complete stop. Any parts that malfunction can end up seriously compromising the safety of your car. By getting regular brake checks and getting brake fluid flushes on time, you can prevent excessive wear and tear on your brake parts, which prevents needing repairs early.
You can usually tell when you may need brake repairs. If your car doesn't stop as easily as it used to or your brake pedal feels soft, it could mean that your brakes need servicing or repairs. If you hear noises such as screeching or grinding sounds, you should head over to our Mazda dealer in Springfield to get your brakes checked.
Our Service Center
Here at our Mazda service center, you can relax knowing your car is being taken care of by certified Mazda technicians who are well-trained and well-equipped. We will be sure to check each part of your brakes to make sure everything is in good shape. If you are due for a brake fluid flush, we can take care of that right here at our shop so your brakes will be set up for smooth operation. We can also replace any broken parts with OEM Mazda brake parts if needed.
Schedule a service today for speedy, thorough service on your Mazda car. We hope to see you here soon!