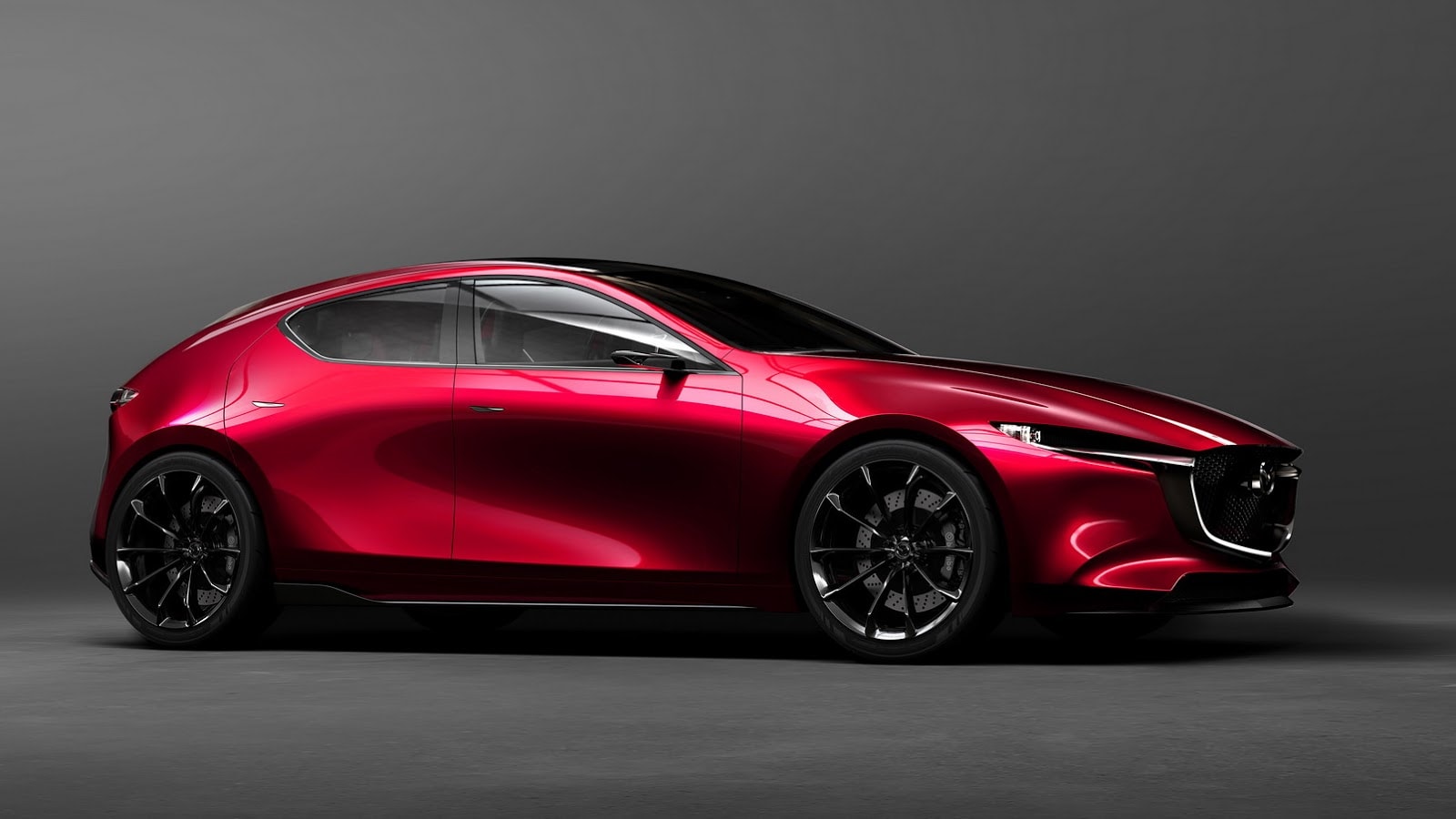 We are always excited about new things here at Green Mazda. Right now, you'll find something new and exciting at every turn when you explore the 2019 Mazda 3. This incredible redesign ushers in a new era of design for Mazda as a whole while taking the Mazda 3 to new, unprecedented heights. Head over to our Springfield Mazda dealer today to get behind the wheel to experience what's possible with a compact car.
2019 Mazda 3
The exterior design of the new Mazda 3 further refines the KODO design elements that Mazda implements in each of their new vehicles. Subtle curves and striking lines are achieved through the precision and care of hand-sculpted models, resulting in visual drama no matter what angle you view the car. The interior continues this trend, with clean styling and premium materials found everywhere. Special care was even put into designing the seats in order to optimize the positioning of your spine.
The handling is more precise than ever thanks to a finely-tuned suspension that keeps the car as level as possible when cornering, allowing you to really feel in control of the direction of the car. Standard G-Vectoring Control Plus helps optimize weight and power distribution around corners for even more sharpness. And for the first time in the Mazda 3, all-wheel drive is available to give you confidence on multiple types of surfaces. The body frame and suspension were also precisely engineered to reduced noise and to create a remarkably smooth ride.
The 2019 Mazda 3 also now comes standard with the 2.5L 4-cylinder SKYACTIV® engine, which produces 186 horsepower and 186 lb-ft of torque.

You can experience this updated driving experience today by making your way over to our Mazda dealership in Springfield.